Rooms

Our rooms
L'Antica Bifore Guest House in Lucca has four cozy double bedrooms, each similar in size and architectural shape. Two of them boast typical arched windows, called Bifore in Italian.
They all have beautiful frescoes and unique pieces of period furniture.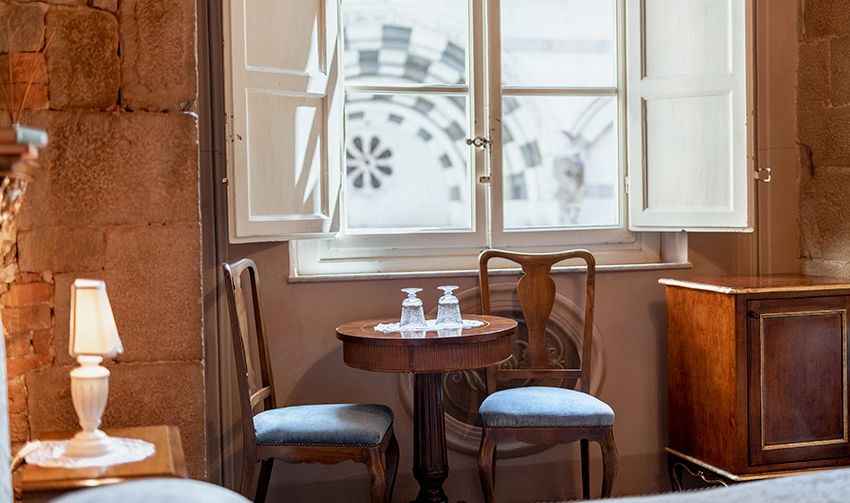 All comforts
Useful info: we can provide an extra cot or a camping cot if required. According to availability and only in advance, it is possible to request a room with single beds. We remind you that being in the heart of city life, our Guest House is not an isolated and silent place. Our structure cannot accomodate animals.