Cinque Terre, Italy: What to Do in a Day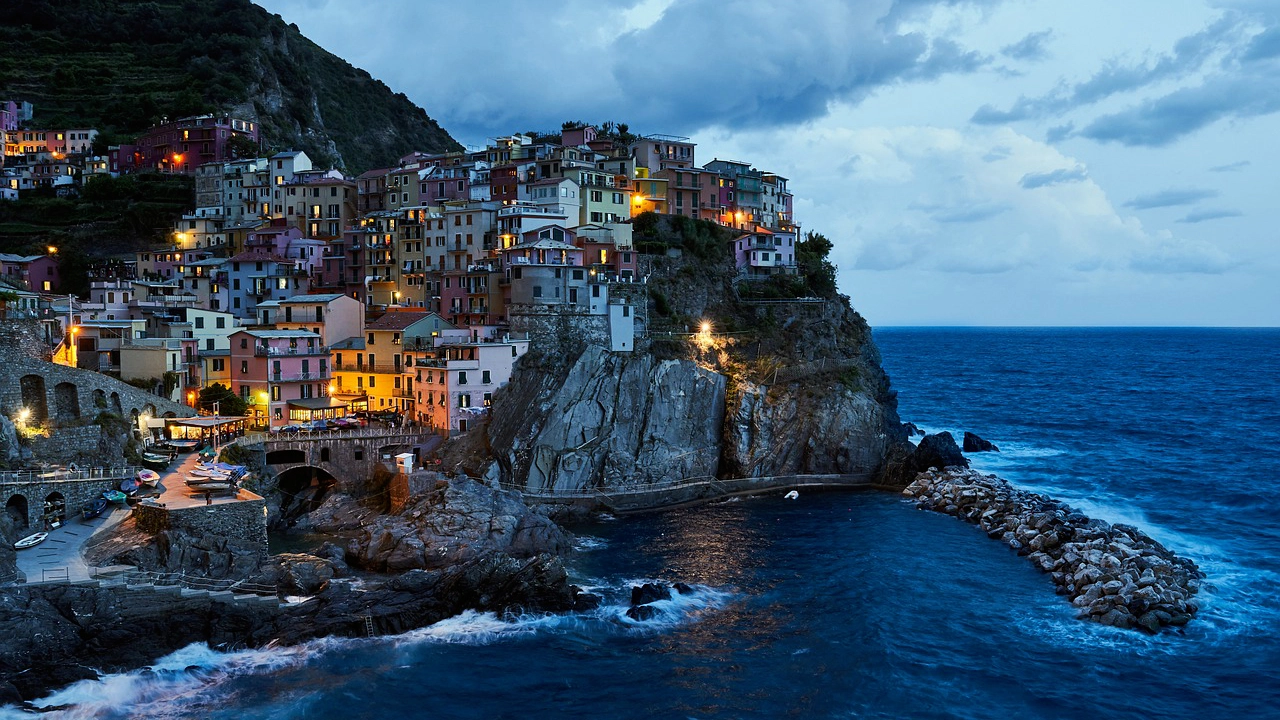 Cinque Terre is a picturesque destination that stands out as a must-visit spot for travelers. Situated on the rugged coastline of the Italian Riviera, Cinque Terre is a collection of five colorful fishing villages that offer breathtaking views and a unique cultural experience.
This blog post will explore Cinque Terre, its location, and what you can do in a day to make the most of your visit.
What is Cinque Terre?
Cinque Terre, meaning "Five Lands," comprises five charming villages:
Monterosso al Mare
Vernazza
Corniglia
Manarola
Riomaggiore
These villages are nestled among the steep cliffs of the Ligurian coastline and are known for their pastel-colored houses, narrow winding streets, and vibrant local culture. The area is a UNESCO World Heritage site and attracts visitors from all over the world who come to admire its natural beauty and preserved architecture.
Cinque Terre is located in the northwestern region of Italy, specifically in the province of La Spezia in Liguria. It stretches along the coastline between Levanto and La Spezia, covering a distance of approximately 12 kilometers.
What to Do in a Day at Cinque Terre?
If you have only one day to explore Cinque Terre, there are several activities you can enjoy making the most of your visit. Start your day early in the morning to take advantage of the stunning sunrise views and avoid the crowds that tend to gather later in the day.
Begin your day in Monterosso al Mare, the largest of the five villages. Explore its beautiful sandy beaches, indulge in some sunbathing, or take a refreshing swim in the crystal-clear waters. Don't miss the opportunity to try local delicacies like the famous pesto sauce or freshly caught seafood.
Afterward, head to Vernazza, a picturesque village characterized by its medieval tower and colorful houses perched on the cliffs. Take a leisurely stroll through the narrow streets, browse the local shops, and soak in the captivating atmosphere. Don't forget to visit the Church of Santa Margherita d'Antiochia, which offers panoramic views of the village and the surrounding coastline.
For lunch, make your way to Corniglia, the only village not directly on the waterfront. This charming hilltop village can be reached by climbing a series of steps or taking a shuttle bus from the train station. Once there, savor a traditional Ligurian meal in a local trattoria and enjoy the breathtaking views of the village's vineyards.
In the afternoon, head to Manarola and Riomaggiore, the last two villages of Cinque Terre. These villages are renowned for their vibrant colors, picturesque harbor views, and the famous Lover's Walk that connects them. Take a hike along the scenic coastal trail, snap some photos, and soak in the beauty of the rugged cliffs and turquoise waters.
Hiking in Cinque Terre
One of the main attractions of Cinque Terre is its hiking trails, which offer breathtaking views of the coastline and the villages. The most famous trail is the Sentiero Azzurro (Blue Path), a scenic coastal path that connects all five villages. However, please note that checking the trail conditions before embarking on your hike is essential due to occasional closures and maintenance.
If you're short on time or prefer a less challenging hike, you can opt for shorter trail segments. For example, the section between Monterosso and Vernazza is popular, offering stunning views of the coastline and vineyards. Another option is the trail between Corniglia and Manarola, known as the Via dell'Amore (Path of Love), which is relatively easy and perfect for a romantic stroll.
For more experienced hikers looking for a challenging adventure, the High Path (Sentiero Alto) is a great choice. This trail runs above the five villages, offering panoramic views and a chance to explore the less crowded areas of Cinque Terre. Be prepared for steep climbs and rugged terrain, and make sure to wear proper hiking shoes and bring enough water and snacks.
How to Reach Cinque Terre via Public Transportation
Reaching Cinque Terre is convenient and accessible via the public transportation network. The primary means of transportation to the region are trains and boats.
By train: La Spezia is the main gateway to Cinque Terre. It is well connected to major Italian cities, such as Florence, Pisa, and Genoa, making it easy to reach by train. Once you arrive in La Spezia, you can take a regional train that stops at each of the five villages, allowing you to explore them at your own pace.
By boat: Another way to reach Cinque Terre is by taking a boat from nearby towns like La Spezia, Portovenere, or Levanto. The boat ride offers a scenic and picturesque view of the coastline, allowing you to appreciate the beauty of Cinque Terre from the sea.
A day in Cinque Terre is a perfect opportunity to immerse yourself in the beauty of this unique coastal destination. Whether you're hiking along the trails, enjoying the local cuisine, or simply taking in the breathtaking views, Cinque Terre offers an unforgettable experience.
If you're planning a visit to Italy and haven't yet found accommodation, look no further than L'Antica Bifore Guesthouse. Situated inside the enchanting medieval walls of Lucca, this charming guesthouse offers the perfect base for exploring the region. With its close proximity to the train stations of Pisa and Florence, you'll have convenient access to Cinque Terre and other magnificent destinations across Italy.