The must-see villages and towns of Tuscany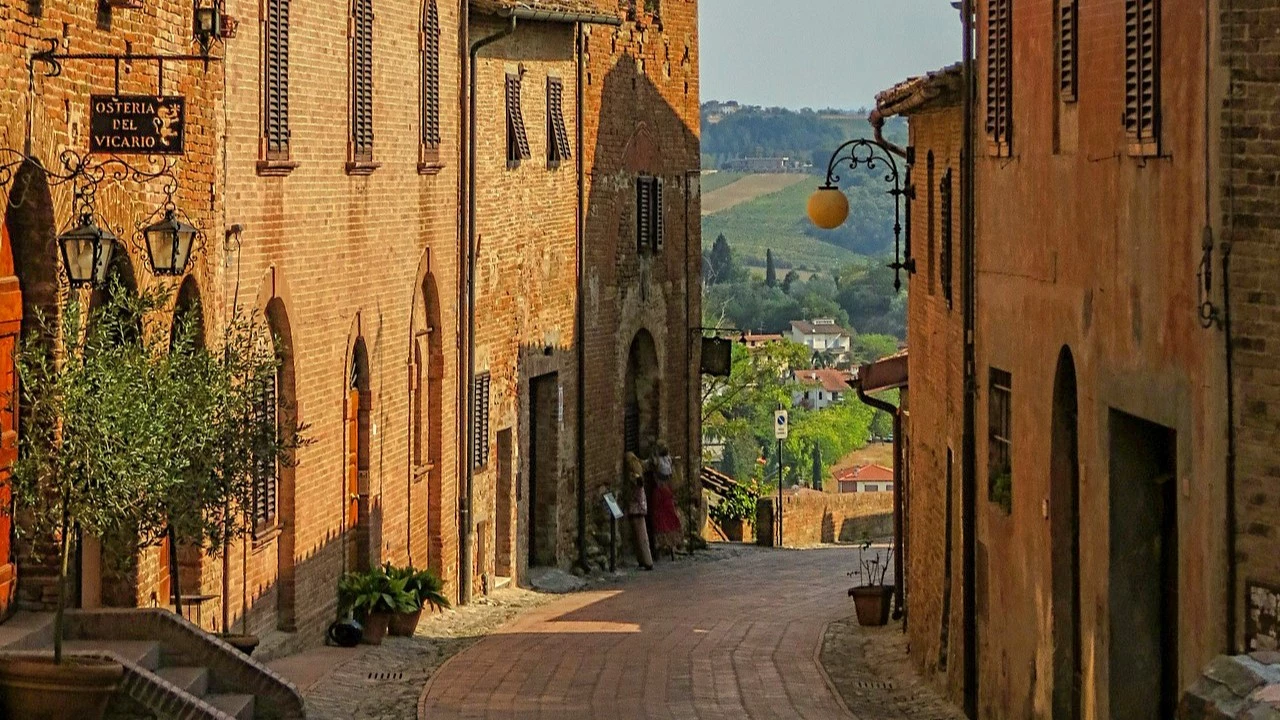 Tuscany is a land of exquisite beauty and charm, with rolling hills, lush vineyards, and medieval towns that seem frozen in time. Tuscany has so much to offer, from the stunning countryside to the picturesque hilltop villages.
In this article, we will explore the best towns to visit in Tuscany, featuring the most beautiful and picturesque small villages.
Volterra
Volterra is a must-see for anyone visiting Tuscany. This hilltop town is surrounded by Etruscan walls that date back to the 4th century BC. The town is known for its alabaster shops, museums, and Roman amphitheater. It's one of the best Tuscan villages to visit if you're interested in history and architecture.
San Gimignano
San Gimignano is another stunning medieval village in Tuscany that should be on your list. This walled town is famous for its 14 towers that still stand tall today. Visitors can climb the Torre Grossa for spectacular views of the Tuscan countryside. The town is also known for its white wine, Vernaccia di San Gimignano.
Monteriggioni
Monteriggioni is a small Tuscany village known for its well-preserved medieval walls and towers. It's one of the best places in Tuscany to experience the charm of a medieval town. Visitors can walk along the walls and enjoy the panoramic views of the surrounding hills.
Pienza
Pienza is a charming small town located in the scenic Val d'Orcia region of Tuscany, renowned for its awe-inspiring architecture and breathtaking vistas.
The town is particularly famous for its delectable Pecorino cheese, which visitors can savor at the local cheese shops. With its remarkable blend of outstanding architecture and culinary delights, Pienza ranks among the top destinations for anyone looking to explore the best of Tuscany's small towns.
Montalcino
Perched on a hilltop in Tuscany lies the town of Montalcino, a destination renowned for its signature red wine, Brunello di Montalcino. The town's scenic location is surrounded by verdant vineyards that produce exquisite wine. Visitors can indulge in wine tasting at the local wineries and experience the unique blend of flavors the region offers.
Anghiari
Anghiari, a picturesque small town nestled in the heart of Tuscany, is famed for its narrow streets and stunning architecture. Surrounded by rolling hills and lush forests, it's an idyllic destination for nature enthusiasts.
Anghiari is also a hub of art and history: its center boasts several Renaissance palaces and buildings worth seeing.
Certaldo
Certaldo is a charming hilltop town in Tuscany known for its medieval architecture and beautiful views. The town is divided into two parts, the lower town and the upper town. Visitors can take the funicular to the upper town and enjoy the panoramic views of the surrounding countryside.
Pitigliano
Pitigliano is a town situated in the heart of Tuscany, renowned for its enchanting scenery and cultural heritage. One of its most striking features is its location on a volcanic rock formation known as tuff. This natural fortress has enabled the town to resist numerous sieges and invasions over the centuries.
In conclusion, Tuscany is a treasure trove of small villages and medieval towns that offer stunning views and rich history. Whether you're interested in art, architecture, history, or wine, Tuscany has something for everyone. Don't miss the chance to explore these charming towns and experience the beauty of this Italian region.
For an even more authentic experience, you can stay at our guesthouse L'Antica Bifore in the historic center of Lucca. Our property will also allow you to experience the walled city's magic, with its churches, monuments, and ancient walls.