Things To Do in Forte dei Marmi, Italy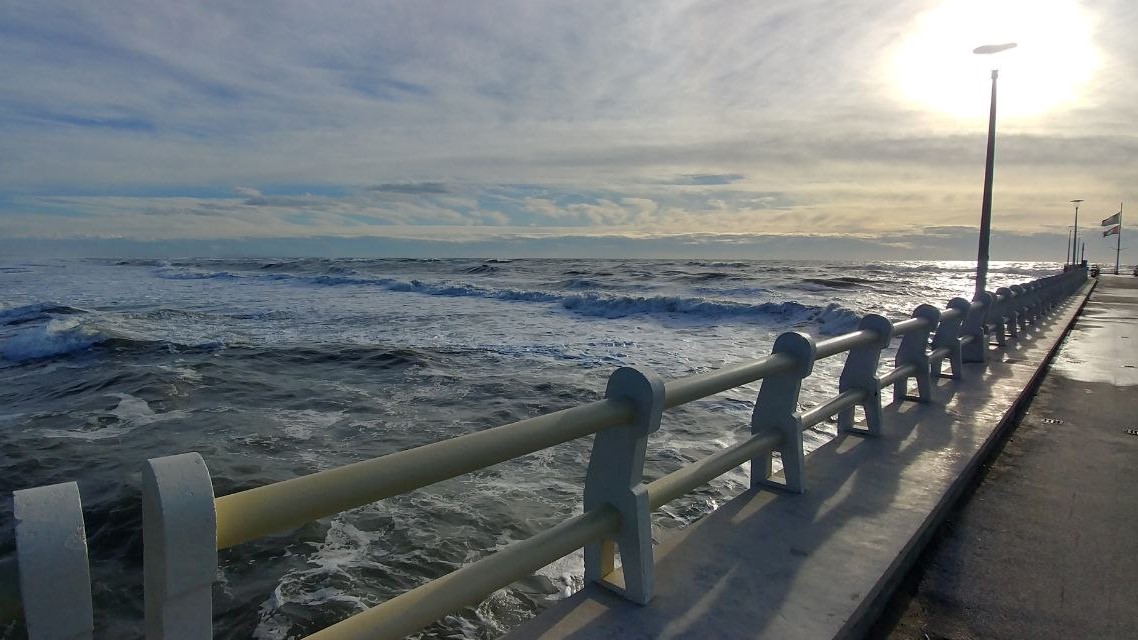 Are you planning a trip to Italy and looking for a charming coastal destination? Look no further than Forte dei Marmi, a delightful town in the Tuscany region. Situated on the Tyrrhenian Sea, this picturesque town offers a perfect blend of natural beauty, rich history, vibrant nightlife, and proximity to other popular destinations like Florence.
Let's explore the exciting things to do in Forte dei Marmi that will make your holidays unforgettable.
Spending a day between beautiful beaches
Forte dei Marmi is renowned for its stunning beaches. The sandy shores stretch along the coast, inviting you to relax, soak up the sun, and take refreshing dips in the sea.
You can rent a beach umbrella and sunbed or lay your towel on the warm sand. The well-maintained beach clubs offer excellent facilities and amenities, ensuring a comfortable and enjoyable beach experience. Whether you prefer a peaceful day by the sea or engaging in various water sports, Forte dei Marmi has something for everyone.
Visiting the city center
In addition to its beautiful beaches, Forte dei Marmi boasts a rich historical heritage. Take a stroll through the town center and discover its charming streets lined with elegant villas, boutiques, and art galleries. One of the notable attractions is the Forte dei Marmi Fortress, a 16th-century fort that provides a glimpse into the town's past.
Don't miss the opportunity to visit Versiliana Park, a magnificent green oasis between Forte dei Marmi and the nearby town of Pietrasanta. Here you can explore beautiful gardens, attend cultural events, and enjoy outdoor performances during the summer months.
Shopping and nightlife
When it comes to shopping and nightlife, Forte dei Marmi doesn't disappoint. The town is renowned for its luxury boutiques, showcasing high-end fashion brands and designer labels. Explore the designer shops along the famous Via Roma and Via Mazzini, where you'll find exquisite clothing, accessories, and home decor items.
After a day of shopping, immerse yourself in the vibrant nightlife scene of Forte dei Marmi. The town offers many bars, clubs, and restaurants where you can indulge in delicious cuisine, sip on refreshing cocktails, and dance the night away.
From Florence to Forte dei Marmi
If you're planning a trip to Tuscany, Forte dei Marmi is a must-visit destination. Located just a short distance from Florence, this charming town is an ideal base for exploring the region. You can easily take a day trip from Florence to Forte dei Marmi, allowing you to experience the beauty of both cities. While Florence enchants with its world-class art and architecture, Forte dei Marmi offers a relaxing coastal retreat where you can unwind and enjoy the slower pace of life.
During your holiday in Forte dei Marmi, consider visiting nearby attractions in Tuscany, such as Pisa, Lucca, and the breathtaking Tuscan countryside. These destinations offer a glimpse into the region's cultural and natural treasures, including the iconic Leaning Tower of Pisa, the well-preserved city walls of Lucca, and the rolling hills dotted with vineyards and charming villages.
Lucca, situated just a few kilometers from Forte dei Marmi, is home to the exquisite L'Antica Bifore Guesthouse. Immerse yourself in the captivating charm of this ancient noble residence nestled in the city's heart. Indulge in a truly unique experience by staying in a medieval tower dating back to the 12th century.